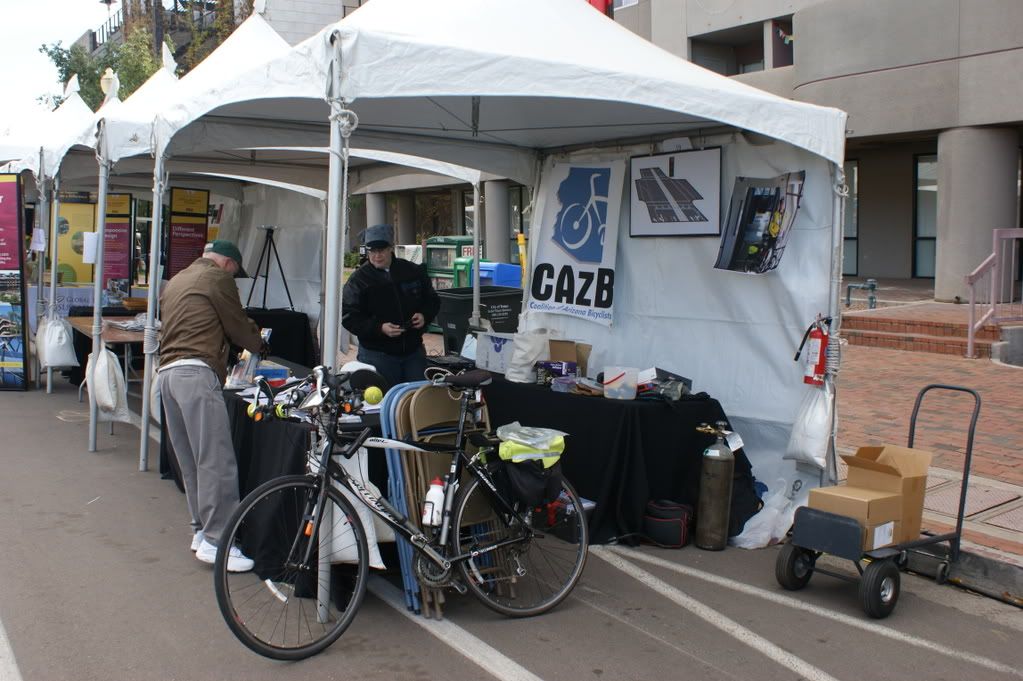 The Coalition exhibited at Metro Light Rail's Grand Opening Celebration.
The booth was in Tempe on Opening Day, December 27, at Veteran's Way & College Ave.) from 10AM to 5PM.
More photos from grand opening
here
.
Cycling and Light-Rail go hand-in-hand since each extends the destination horizons of the other. So whether you are primarily a Light-Rail / Bus rider or primarily a cyclist, you can benefit from using both. We are asking for volunteers to staff the booth. You will be answering questions about bicycles on L-R vehicles and handing out safety fliers. If we have enough volunteers, we may have a second booth at the "Green Scene" in Tempe as well. Please contact cazbike@gmail.com if you can help.


L-R rides are free Saturday Dec 27 thru Wednesday, Dec 31 so you can help a couple hours and still have plenty of opportunity to "Ride the Rails" in smooth, quiet comfort with your (optional) bicycle on the rack (
video demo
).
And don't forget to
review the safety considerations
of operating around the Light rail.